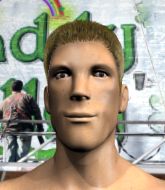 @F322087
Marcinho Sitsongrit
25 years old
154 lbs
12-3
Márcio da Silva was born in the southern city of Alegrete, Rio Grande do Sul, in the border with Uruguay. He never left the country until he was 16 years old.
When he finally visited urban areas he became mesmerized by pizza, women with makeup and BJJ.

TWGC 20 D3 Tournament Champion.

Cage Colosseum Fighting FW Champion.

#1 ranked p4p grappler in the world.