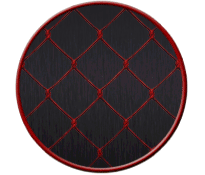 We are proud to announce that Seppo Koskinen (2820) has joined our Hall of Fame!

Seppo was an Elite level manager with a top rank of #2 in the game. He started fighting for GAMMA way back in March of 2011 and his last fight was in July of 2016. He had a total of 86 competitive fights for us with a record of 49-34-3. He was also involved in 10 title fights over the course of his career.

He had several top level fighters in GAMMA, but his greatest fighter by far was Tamias Poochyena (135965) who is currently 2nd in line to be inducted to our fighter HOF.

Upon retirement, he managed to accumulate a total of 266 ranking points which means he is currently the 11th best manager in our glorified history.

Seppo was a consistent top level performer, he probably would had accumulated a more impressive stats sheet, but he went on a couple of long-term inactive periods which probably cost him 20-30 fights. He was always around the top tier of the roster and Tamias at his peak was a beast. You do not make it to our HOF without high-level stats and he most certainly had that.

Note: Seppo has been sent the GAMMA Legend Trophy.
Article views: 54
» Donate to this author