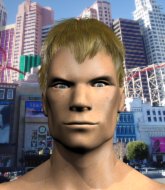 Brock "Samson" Lesnar will be the main-event in rev island event tomorow but it is somthing that he knows well  he is 14-0 and looking to defend is belt for the 8 time !
Brock is 14-0 with 14 ko's all in RD one no doubt about he will make it 15-0 !
Brock is the best fighter to ever fight on the island watch his fight and you
will see why.  

just please dont blink you wont get a refund just because you didnt see the ko
Article views: 61
» Donate to this author