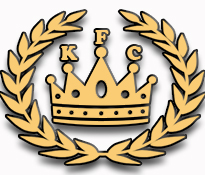 The tiny org in London with the big plan celebrates tomorrow one month after its first event took place at Wild Bob's bar and shocked the MMA world. And what is a better way to celebrate a birthday than sending out presents to the good kids, or in our case - the baddest fighters and managers around? Let's see who impressed most, which of course was a tough choice since everyone did good, but some fighters and managers were above the others:
Most impressive fighter so far: Frank Shuman
Award amount: 10 000 $
Shuman did amazing in his both fights at KFC 1 and KFC 4, scoring spectacular submissions, which earned him an appearance in the first ever title fight at Kings Fighting Championship where he will meet Angelo San Diego at KFC 7.
Most impressive managers so far: Jack Hendry and Tyson Mitchell
Award amount: 10 000 $ (5 000 $ split)
Both Hendry and Mitchell had an epic month at the org with Hendry's fighters scoring a 6-0(via 6 knockouts) while Team Mitchell achieved a record of 4-0(via 3 knockouts and 1 decision). Both managers have been awarded 5 000 $ each and we hope this split award is going to motivate them to prove who deserves it more in the next months.
Special honors: Ali Jamal
Award amount: 5 000 $
Ali Jamal has been awarded 5 000 $ for his impressive performance in the 155 lbs. TWGC. He got crowned a champion after 5 spectacular grappling wins and we at Kings Fighting Championship are extremely grateful to have such a talented prospect on our roster! Can't wait to see what he has to offer in a real MMA fight! Good luck in training, Ali!
Article views: 64
» Donate to this author