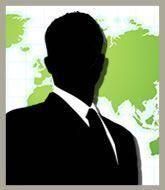 OMEGA FIGHTING – THE FINAL BATTLE PREVIEW
By Alika Webb
This is where we part our ways,
goodbye my friend.
Nearing the end of our days,
we'll be defiant till the end!
This is the final battle
where there can only be one winner.
We drove the fighters in like cattle,
now their ranks seem a lot thinner.
We tried our best
and gave it our all.
Now it's time to put it to rest
once and for all.
To every beginning there must be an end. To every start there must be a finish. To every alpha there must be an Omega. And now it is time for Omega Fighting to go out in style, not with a whimper but with a bang!
Every single title will be defended on the biggest card Omega Fighting has brought forth. Be a part of MMATycoon history and witness the legends that made this company great in action one last time under the Omega banner. The first Omega Fighting hall of famer challenges for an Omega title one last time but to bring home the gold he'll have to face a methodical killer. Two light heavyweight strikers have a grudge to settle on the biggest card of them all. A tough nut to crack lays it all on the line when he faces a well-rested striker. The social media emperor will try to expose a newly crowned champion but if he's not careful it will be him who'll be exposed. This and much more as Omega Fighting puts forth the greatest fight card in its history!
Main event:
Title Fight
145 lbs - Natural Born Killer (12-3) Vs Morrison Lee (14-2)
Featherweight champion Natural Born Killer faces the biggest challenge of his life as he takes on one of the most popular Omega Fighting icons, Morrison Lee. Main eventing the biggest card in Omega Fighting history are two of the most popular fighters on the roster. On one hand we have the champion, Natural Born Killer who's only lost one fight during his time in Omega Fighting. Which is even more impressive considering that half the fights he participated in were title fights. On the other hand we have the first Omega Fighting hall of famer and former two time lightweight champion Morrison Lee. Can the living legend end his promotional career with another title on his resume or will the champion continue his reign of terror as he takes out the hall of famer?
Natural Born Killer started out his career as a brawler, he got close to his opponents and started beating them to a pulp. He had the fearlessness required to take on anyone. With an itchy hand, always ready to pull the trigger and knock somebody's lights out, the sky seemed to be the limit. But when he swung for the fences, he occasionally left himself wide open. The losses he suffered taught him more than his wins ever could and he changed his ways accordingly. Now he's on a different path. He started fighting in a more methodical manner, carefully taking apart his opponents piece by piece while leaving no weaknesses exposed and he started a winning spree that struck fear in the hearts of men. Finishes have not graced his record recently but now more than ever the sight of the champion standing in front of you frightens even the most competent fighters in the division. A terrifying thought indeed it is, a killer who can keep his emotions under control and dismantle his opponents, not once falling into temptation as he slowly sucks the life out of them. A super villain amongst villains is holding the division under his thumb with his slow methodical killing pace. Who else could dare to dethrone the Natural Born Killer but a hero?
An Omega Fighting icon, the biggest hero on the roster, the first hall of famer, one of the longest reigning champions in the history of Omega Fighting, … the list goes on and on. For months Morrison Lee dominated the Omega Fighting lightweight division. Until sadly one day, his world got turned upside down by a thundering blow from DJ Thunda that cost him his title, his undefeated streak and unmistakenly damaged his legacy. He got back on track quickly as he ran through Harold Shipman and got the chance to get revenge on the man that derailed his career. In a very close fight, Morrison Lee took the fight to DJ Thunda as he continued to out strike the striker for the first three rounds before finally getting the takedown he desired. Lightning nearly struck twice though as Lee got rocked at the beginning of the fifth round. The icon survived but the first defense of his second reign ended in a sour note as the past came back to haunt Morrison Lee. Harold Shipman revenged his loss with a shocking upset victory, submitting Lee after a mere 18 seconds in the first round. Now the grappler turned complete mixed martial artist has a chance to make even more history as he drops a weight class to add another title to his list of accomplishments. Morrison Lee is a true student of the game, over the years he's added many different aspects from a plethora of fighting styles to his skill set. The icon's resourcefulness combined with his intelligence can be seen as his most dangerous weapon. He looks for his opponents' weak spots and preys on them as he has the skills to finish the fight wherever it takes place.
Co-main event:
Title Fight
205 lbs  - Oswald Cobblepot (7-0) Vs Ja Wuan Robinson (13-4)
Payback is a b-word! "JR Superstar " Ja Wuan Robinson wants his belt back but standing in his way is the only man to defeat him in nearly a year. Oswald "The Penguin" Cobblepot is undefeated and since winning the title from Ja Wuan Robinson he has continued to lead the light heavyweight division by example. He kicks ass, takes no names and never loses focus as the win is all that matters for the penguin of doom. Expect fireworks as two dangerous strikers face off in a rematch for the ages. On the last card of Omega Fighting, a grudge match will decide once and for all who the better fighter is, the penguin of doom or the JR Superstar.
Oswald Cobblepot is the only undefeated fighter on this star-studded card and he is hell-bent to remain undefeated as he faces a blast from the past. The last time these two mixed it up, Oswald Cobblepot came out victorious. The penguin of doom did an excellent job of keeping the power shots flowing like water. He kept throwing an abundance of strikes with lethal intent and his opponent was feeling the pain as the JR Superstar was constantly on the lookout for a clinch in an attempt to disrupt the penguin's menacing pace. Since then, Oswald Cobblepot has gone to war with TJ Hearts before making an example of Kevaughn Aldridge, solidifying his status as one of the best champions Omega Fighting has to offer. The penguin is a kickboxer with a dynamite punch and he'll be ready to throw it again in a grudge match you don't want to miss!
 On a quest for vengeance, Ja Wuan Robinson has wreaked havoc since dropping the title to the penguin. Ja Wuan Robinson made his case and put an exclamation point behind it as he put on a striking clinic against James "The Real Deal" Steel. One beat down wasn't enough for the JR Superstar as he destroyed former champion Boo Lee with a big right hand that put him to sleep. Now there is only one obstacle left on the path to regaining his title, a little penguin that packs a punch. The JR Superstar is no stranger to the striking game himself but the last time these two warriors collided, Robinson seemed too preoccupied with closing the distance that he eventually got caught up in the relentless pace set by the penguin. To win the fight you need to control it or end it before it goes to the judges' decision. Will Ja Wuan Robinson try to control the fight like he did last time or will he go for broke and attempt to do what no man has done before him?
Title Fight
185 lbs - Vito Mazzini (13-1) Vs Fabouzi Massu (7-1)
A figurehead of the division, Vito Mazzini has successfully reclaimed the belt he once held for so long. The inaugural champion would love nothing more than to be its last owner as well. But to do that he'll have to go through a million dollar prospect looking to redeem himself. 
A dangerous striker with an exceptional ground game to boot, Vito Mazzini has been the one constant factor in the middleweight division since the start. A minor hiccup occurred when he got caught by Hassan Dehu but since then he's been tearing it up in the cage and successfully recaptured the belt that had always been his. With seven submission victories under his belt, one might mistakenly take him for a grappler but still waters run deep and there is more than meets the eye with this elite fighter. His striking skills are phenomenal, combining speed and accuracy to establish his dominance as he sets an unforgiving pace. If you can't keep up you are going to be left behind in his dust but if in your haste you should dare make a mistake, he'll pounce on it without remorse and take you down to the ground. This makes him a tough nut to crack for any fighter.
Spending months on the sidelines did not take away his lust for the gold as Fabouzi Massu attempts to once again capture the gold that has already alluded him once before. This time he meets a different champion as since losing his belt to Vito Mazzini, Bosco Iwoba is aspiring to greatness in a different organization. A powerful striker who doesn't back down from a challenge will have his hands full in this final battle for the middleweight title as he'll have to match the intensity his opponent loves to bring.
Title Fight
170 lbs - Angelo Mendez (9-2) Vs Mat Diaz (9-3)
"The Don" Angelo Mendez knocked out Dan "the Degenerate" Howson to be crowned the champion of the welterweight division. Now he faces his first and last challenger in Mat Diaz. Who will be known as the last middleweight champion in the Omega Fighting history books?
One of the most lethal strikers in the welterweight division, Angelo Mendez got battered and bruised on his path to title glory but he has finally made it. He knocked out the former champion and grabbed the belt from his cold dead hands. But his journey doesn't end here, when Omega Fighting closes its doors he could become one of the hottest free agents on the market. If he wins that is, should he lose his title on the final card he might see his stock drop considerably. With his future on the line,  look out for Angelo Mendez to pull out all the stops and unleash his mighty fists for the final time as Omega Fighting reaches its climax.
The striking game has brought the challenger - Mat Diaz - most of his success but it's on the mat where he truly excels. A Brazilian Jiu Jitsu black belt with punches like anvils and a never say die attitude has avenged the loss in his promotional debut and now he wants to end his adventure in Omega Fighting on a high note. What better way to end this thrilling chapter of his career than a title victory?
Title Fight
155 lbs - Harold Shipman (8-6) Vs Ahsan Hamed (12-7)
Harold Shipman did what nobody thought he could do: beat the living legend Morrison Lee. An upset victory for the history books but was it mere luck or pure talent that reigned supreme that faithful night? Ahsan Hamed once unsuccessfully vied for the lightweight title against said legend so a win over the man who beat the legend he once lost to will be another big feather in his cap. Can the social media emperor of Omega Fighting expose the newly crowned champion or will Harold Shipman be able to prove that he deserves to be a champion?
Harold Shipman knows how to dispatch his opponents to the undercard when he gets the fight to the ground but what will the newly crowned champion do when he gets stuck in a torrent of strikes? When it's raining thundering blows from the challenger, will the champion be able to muster his strength or will he crumble under the might of Ahsan Hamed?
205 lbs - Boo Lee (13-6) Vs Logan Ninefingers (5-2)
One of the originals in Omega Fighting, he was here since day one and he's still with us on the very last day. Once upon a time Boo Lee main evented the inaugural event and now he's with us still, competing on the very last event in the history of the company. Will the former light heavyweight champion be able to avenge his latest loss and get back on the winning track or will he go down fighting in a losing effort? The latter would be the answer if his opponent has any say in the matter. Logan "The Bloody Nine" Ninefingers is known for his hard-hitting punches and his snapping kicks will make you think twice about stepping into his range. He's currently on a three fight knockout streak and he looks to continue his path of destruction against the former champion.
145 lbs - Chrys Kyle (10-4) Vs Brody Kavanagh (11-5-1)
On a quest for redemption after a run-in with champion Natural Born Killer are both warriors in this clash of egos. Chrys Kyle is a bona fide weapon of mass destruction, snapping skulls backwards with his clobbering punches is his way of life. Legs built like tree trunks support him on his quest for a finish as they sap the life-force out of his foes' legs, mind and body. Looking to bring an end to Chrys Kyle's party of carnage and mayhem is the jack-of-all-trades Brody "Ares" Kavanagh. His opponent might prefer to stand and trade but the Irish Brody Kavanagh can take care of business wherever the fight takes place. The key to victory for the resourceful Brody Kavanagh should be to take control of where the fight takes place. If Kavanagh can dictate his type of fight on the heavy-handed brawler instead of getting caught up in his opponent's pace, this could be a walk in the park for the Irish warrior.
205 lbs - Dido Vicini (8-1) Vs James Steel (8-5)
Submission wizards collide in this high-level grappling extravaganza. With more Tycoon World Grappling Championships fights under his belt than mixed martial arts fights, one can't help but notice Dido Vicini's passion for grappling. His opponent is James "the Real Deal" Steel, with six submission victories on his record you know he won't shy away from going to the mat either. They both have a deep understanding of the ground game but they both have some stand-up skills as well. Dido Vicini does not often showcase his striking skills but he does a pack a punch. James "The Real Deal" Steel on the other hand stands and trades with the desire to take the fight to the ground, throwing punches in bunches to keep his opponents on their toes as he looks for the takedown. Will these two Brazilian Jiu Jitsu black belts exhibit their grappling skills in a technical battle for ground supremacy or will they duke it out standing as their grappling skills cancel each other out?
205 lbs - Grisha Kamenov (11-5-2) Vs Francisco Escobar (7-10)
Once more we might have a grappling exchange lined up for the fans to bear witness. Combined they have a stunning 14 submissions on their records. While their love for submissions might lead you to believe they are two peas in a pod, there is more to be seen underneath the surface. The difference in styles is clear as Grisha Kamenov is a Muay Thai specialist who uses a plethora of strikes to impose his dominance from both near and from afar, mostly using his submission skills as a last resort when the fight does go to the ground. Francisco Escobar has focused his studies more on the wrestling aspect of the fight game. Closing the distance and outworking his adversaries until they abandon all hope and leave themselves open for a tricky submission is his bread and butter. Will the Muay Thai specialist be able to keep the fight standing or will grappling warfare swipe the fans of their feet as two submission wizards hit the mat?
Title Fight
265 lbs - Acyrius AssKicken (4-4) Vs Poro Peukalo (3-2)
Inactivity has hurt the heavyweight division significantly but these two goliaths persevered and are here to pick up the slack. To legitimize their battle, the vacant heavyweight title will be on the line one final time. It's a clash of styles in this heavyweight brawl as both fighters possess a fight-ending punch but the difference lies in their approach that leads to the finish. Acyrius AssKicken enjoys a good beat down in the morning, he loves more than anything to overwhelm his opponents with a swarm of strikes. Mixing his dynamite punches with pulverizing kicks gives him a critical edge on the outside. Poro "The Liizard" Peukalo on the other hand can stand and trade but he prefers the warmth of a good hug. Clinging to his opponents in a grueling Muay Thai clinch makes him the favorite if the fight transitions into a close-range exchange.
Who will make history when the Omega Fighting saga reaches its conclusion? Find out on July 16th when Omega Fighting proudly presents the Final Battle!
Article views: 31
» Donate to this author