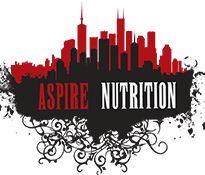 Aspire Nutrition is going strong at the moment, constantly fluctuating between #1 and #2 hyped worldwide. That's all down to our loyal customers and we can't thank them enough for their continued support.
We have just released our latest product, 'Aspire Gluttony', a 160 quality weight gain supplement, which is fantastic for helping your fighter move up a weight class.
The release of our new product comes at the same time as a rebrand of our 160 quality energy recovery supplement, formerly known as Prin… I mean 'Aspire Energy 160', which will now be known as 'Aspire Adrenaline'.
We at Aspire cannot thank you guys enough for your support the past few months. You have all been amazing and we could never have made our dream of reaching the #1 spot for the first time a reality without your continued loyalty to our brand.
I hope to see you in the store soon, and remember to keep Aspiring!
Article views: 61
» Donate to this author