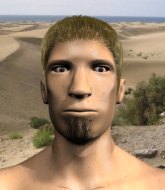 After a patient fight ending in a great knockout to win the 155lb IFC belt, Aahad "Robot Stop" Moustaffa to give him Gervonta Davis next. Davis stems from the notorious Money Promotions organisation and is their current 155lb champion but has a dual org deal with IFC.
"Rumours have it, that although he made a big deal about signing this dual organisation deal to take on all comers but has rejected any opportunities, supposedly saying he'll only accept fights for a belt. Well now I have the belt, so no excuses. Come and try get it so I can take your soul and your undefeated record. Then I'll come for your Money belt too."
When pressed about how he thinks the fight will go, Moustaffa responded:
"He likes to stand and bang, but so do I. l actually see it to be an exciting fight if it happens.
I'm far more well rounded though, as my wrestling is far superior. So far all hes fought are people who can't punch back or wrestle or both. Have you seen his next challenger for his belt? Zero standup skills and nearly pointless wrestling ability. Patsys being sent as tune up fights for title defences. Petr Amagov, the former IFC champ that I had to beat twice is far better all rounded than anyone he's faced. I'll be Davis' first real challenge... if he accepts."
It remains to be seen if IFC org owner Damian White can make this fight happen or if Gervona Davis' management will accept after his next defence.
Article views: 17
» Donate to this author