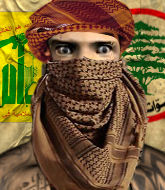 Kahn-bate was in full effect in the Tokyo Bowl as top ranked world Light Heavyweight Mohammed Kahn nuked contender Joseph Stalinovich like the Soviets nuked Khazakistan in the USSR days. Mohammed Kahn dispatched his rival Light Heavyweight with TKO strikes in the 2nd round proving once again why he is COMBATE's greatest fighter of all time(s). Kahn took to the mic and surprised everybody when he made a call out, instead of announcing his anticipated retirement from the sport.
#7 P4P Mohammed Kahn (28-6-1) calls out #3 P4P Torhte "Gingy Bear" Finlayson (37-2-0) to settle the debate for 2022 Light Heavyweight Fighter of the Year. Kahn makes a compelling case that an Island fighter who can crushes competition with the talent equivalent of a Humors singing the national anthem should be disbarred from such talks, as one who doesn't compete in open ID or takes on the top ranked fighters, is merely sandbagging the division off a glitch in the matrix, a lack of foresight by a plumber and his level 6 wrench of glitchness.
It's a fair assessment to the history of the game, when you see a fighter sitting at #3 P4P and they haven't fought a single legitimate top 20 fighter in their weight class. We haven't seen this level of can crushing since Mother Arlovski was feeding her/his own fighters at HWP. Since they spoon fed Jacky Chan and Afro Samurai 26 straight victories vs mediocre talent. A 26 fight win streak that saw Afro Samurai reach #1 P4P, that the KO King had to single handedly end by going into Mother AA's own backyard and spanking Jacky's ass like a child. 335: samurai fights some guy featured Chris Karter's legendary Don Marciano who stole the #1 headband from Quacky and Afro Samurai with ease.
Does history need to repeat itself to right the wrongs of the Island fighting? AJ and Callum are duplicating the exact business module that caused Mother Arlovski to be subjugated to bullying, racism, and org discrimination. What it took back in the day was a pair of balls for Jacky to step up and stop being fed tuna casserole and take on a legitimate top ranked fighter in his division. Will Action Jackson of the esteemed YABAI alliance have the same pair of brass balls? We've heard otherwise, that he's protecting his daycare island prospect and his only interest is to keep fluffing his record by beating Callum for the 15th time this season -- err, we mean this year -- island season ended a long time ago but this fella and his management team didn't get the memo.
Article views: 6
» Donate to this author