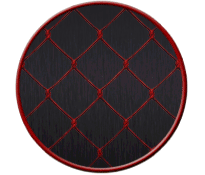 Last recap ended with a bang as Divock Origi and Menace Defoe tore the roof of the building. Two amazing fighters laid it all on the line in a quest to elevate themselves to a legendary status. Their fight has already been named the fight to beat in the fight of the year category, so if you haven't seen it already, do check it out as it was a fight for the ages and will certainly have a place in the annals of MMATycoon history.



GAMMA#635 Sito v Wayne – May 20

155 Superfight - Robert Sito (GAMMA) Vs Lil Wayne (Synchronicity)


Robert "Sitek" Sito just got his belt back after a rematch with Geoffrey Barbossa ended via a huge knockout punch. In his first fight after regaining the belt, the GAMMA lightweight title was not on the line as he invited Synchronicity lightweight champion Lil Wayne to come to his yard. With two world class athletes set to compete in a superfight, would this turn out to be a high class technical fight or would these two throw caution to the wind and turn this into a dirty backyard brawl?


Lil Wayne has won more fights than most people have fights in their whole career so it should not come as a surprise that Lil Wayne was unaffected by the pressure in this superfight. Lil Wayne started out strong with an abundance of accurate strikes that got him ahead on the scorecard and inside the head of the GAMMA lightweight champion who was getting frustrated by the ineffectiveness of his own strikes. The break after the first round gave Sito's corner some time to focus his frustrations on his opponent and when the bell rung for round two to start, Robert Sito was looking for a big knockout blow to end it all. The blow came sooner than expected as Lil Wayne got clipped by a huge combo that sent him crashing to the mat and had him scrabbling back up on wobbly legs. Wayne did a really good job of recovering as Sito did not elevate the pressure to finish the fight and Wayne simply rode out the round by keeping up his assault. Sito started to feel the need to close the distance as he was getting outscored on the outside but had a hard time getting closer to the elusive Synchronicity lightweight champion. Robert Sito did get his revenge in the fifth and final round as he was finally able to trap Lil Wayne in his grasp but he was unable to finish the fight.



Winner: Lil Wayne by unanimous decision.





GAMMA#636 Belliveau v Hanolla – May 27

185 title - Steve Belliveau (c) Vs Jutta Hanolla

Steve Belliveau definitely made history in his last fight as he took home a unanimous decision win over one of the best fighters of this generation, former number one pound for pound fighter of the world Karim Bashorov. Bashorov's manager did not take the loss well and sent out his dogs of war to revenge that loss. Jutta "Hammer" Hanolla was the champion in his former org until it closed down and is now set to face the number one middleweight fighter on the planet in his promotional debut. He trains in the Ryōzanpaku Dojo, home to some of the best fighters in the world. Considering some of his training partners include multiple champions from all across the globe and many strong disciples training with only one goal in mind: taking the world by storm, one has to wonder: could Jutta Hanolla be the next big thing?

Jutta "Hammer" Hanolla came into this fight with a plan as he stormed out of the gates like a mastodon and closed the distance faster than his own shadow. Hanolla struggled to take the fight down to the ground while Belliveau started rearing up and tried to do some close distance damage. The clash in the clinch did not last long as Hanolla dragged Belliveau to the floor by jumping into guard. Before Belliveau even knew what happened Hanolla's legs were wrapped tightly around his neck in a beautiful triangle choke.

Winner: Jutta Hanolla by submission (triangle) after 1 minute and 40 seconds in the first round.



GAMMA#637 Volkov v Shin 3 – May 27, 2017

170 title - Ilya Mstislav Volkov (c) Vs Lao Shin

The welterweight division has seen its fair share of drama, in what seems like forever the division has been ruled by the mighty few. The rulers of the division it seems are all so evenly matched that the championship changes hands more often than not. The saga now known as the brotherhood of the travelling welterweight title continues as Ilya Mstislav Volkov and Lao Shin face off one more time.

While the first two fights were closely contested fights, their third encounter did not go as anyone expected it to go. Lao Shin came out of the gates strong, lashing Volkov with a whipping leg kick to tell him what's up. It did not take Volkov long to respond in kind as he connected with a big right hand that landed flush on the mush. A few exchanges later, Volkov was setting the pace with his boxing while Lao Shin kept right on his tail with his kickboxing. It looked like once again these two were too evenly matched until Volkov started gaining some momentum. Volkov landed a snapping jab right to the kisser that sent Shin's gaze skyward and followed it up with a clobbering right hand that made a sickening thud as it connected with Shin's skull. Shin had his back against the wall as the Russian bulldozer threatened to steamroll right over him but Shin had an idea to stage a comeback. Thus a kick was launched straight from the ground - perfected by years of training - that found its target blindly and collided with a force so fierce it sent the Russian crashing to the canvas. Shin felt the tides had turned and waived Volkov back to his feet. Volkov tried to clear the cobwebs and launched a leg kick to show Shin he was ready for more but Lao Shin mercilessly countered it with a brutal overhand right that knocked the Russian out cold, planting him face first on the mat.


Winner: Lao Shin by KO (punch) after 1 minute and 41 seconds of the first round.
Article views: 28
» Donate to this author